About us
Helping suppliers meet industry expectations.
The PSCI was formed as a non-profit business membership organization in 2006 and is legally established in the United States.
Our vision is to establish and promote responsible practices that will continuously improve social, health, safety and environmental sustainable outcomes for our supply chains. This includes:
Fair and safe work conditions and practices
Responsible business practices
Environmental sustainability and efficient use of resources
The purpose of the initiative is to bring together the pharmaceutical industry to define, implement, and champion responsible supply chain practices.
Our three strategic pillars are:
Leadership
A community of improving suppliers
Partnering
The PSCI Strategy is summarised in the illustration.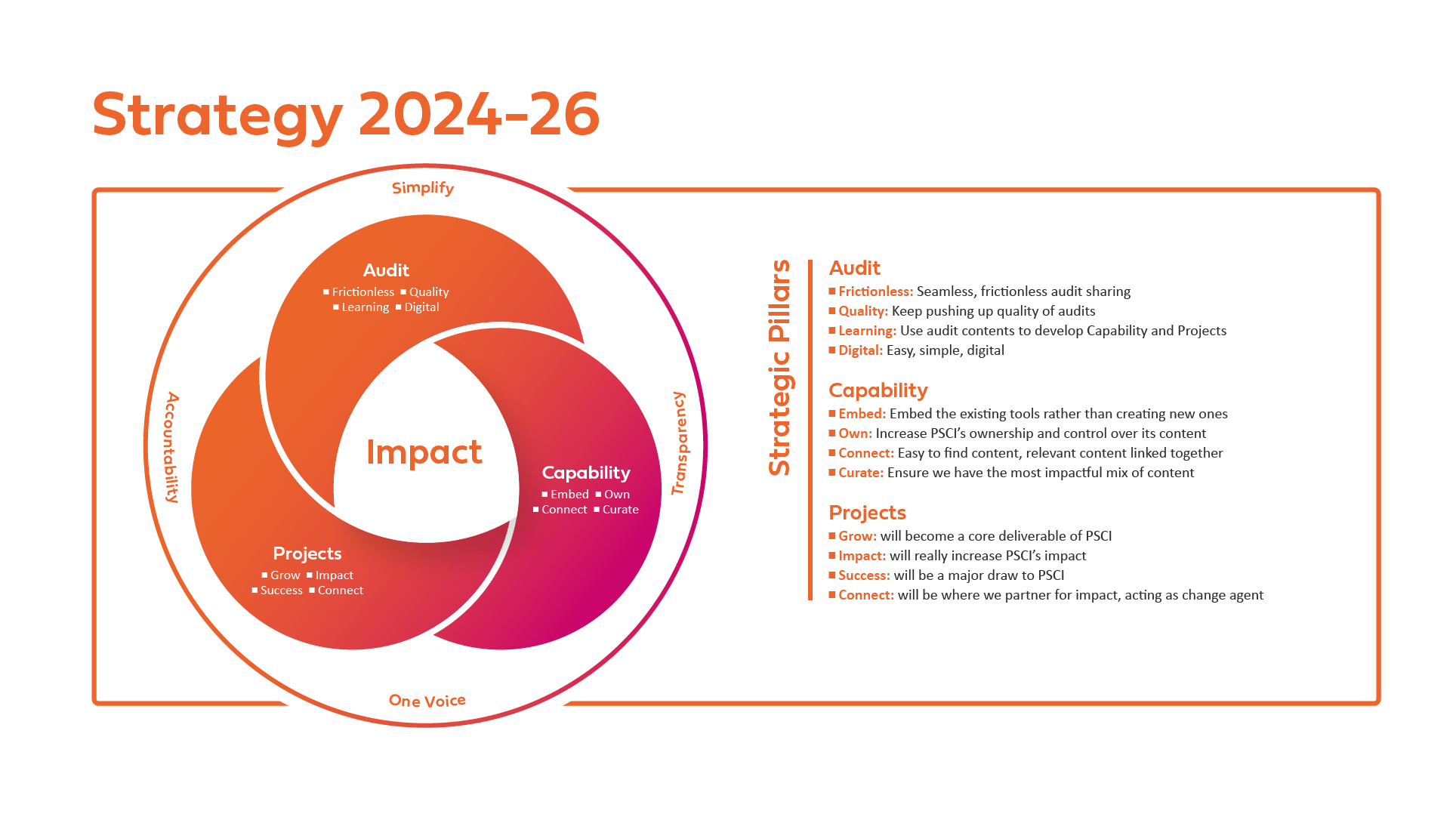 Please visit our resource library for further information on PSCI, its Principles, and other materials on pharmaceutical supply chain sustainability.