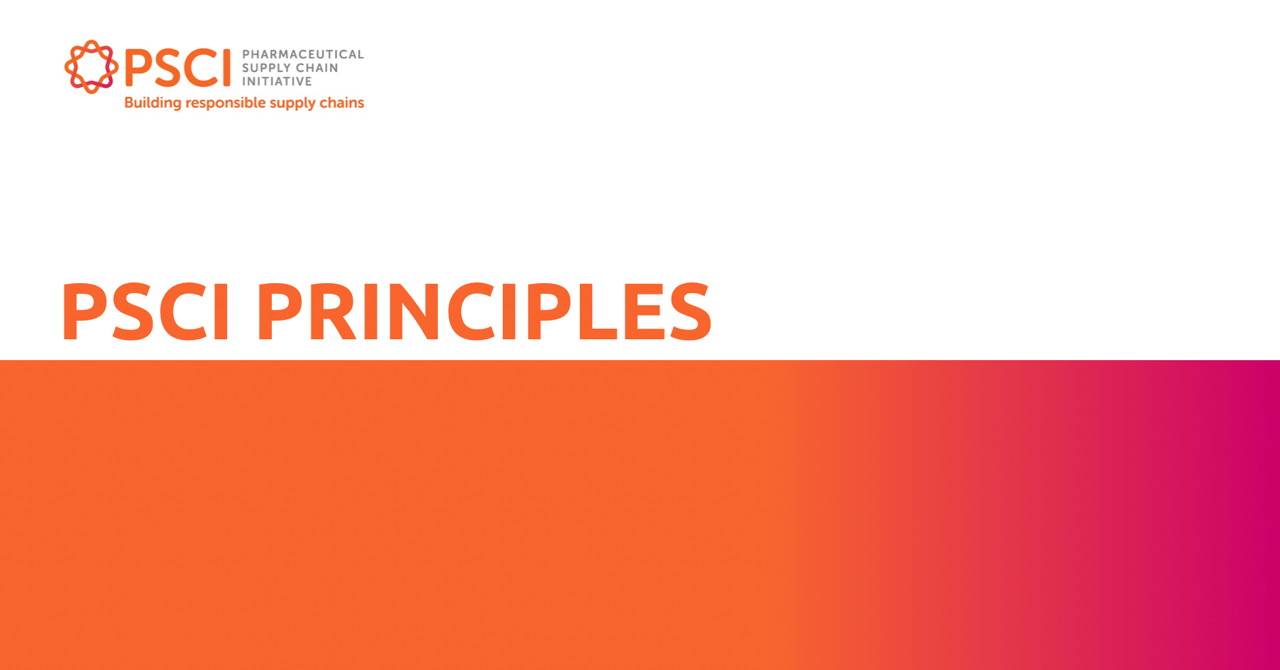 Organisational Information
The 2019 revision of the PSCI Principles (PSCI Principles v2.0) was approved by the membership on Tuesday 12th November, 2019, at the Annual General Meeting in Cambridge, Massachusetts, and became effective on 1st January 2020.
The PSCI Principles for Responsible Supply Chain Management set the standard for human rights, ethics, labor, health and safety, environment and related management systems.The Principles may be voluntarily supported by any business in the pharmaceutical industry.
The Principles now include a specific reference to human rights and the UN Guiding Principles on Business and Human Rights, an enhanced ethics section, and new clauses on resource efficiency and sustainable sourcing.
Ethics
Human Rights & Labor
Health & Safety
Environment
Management Systems