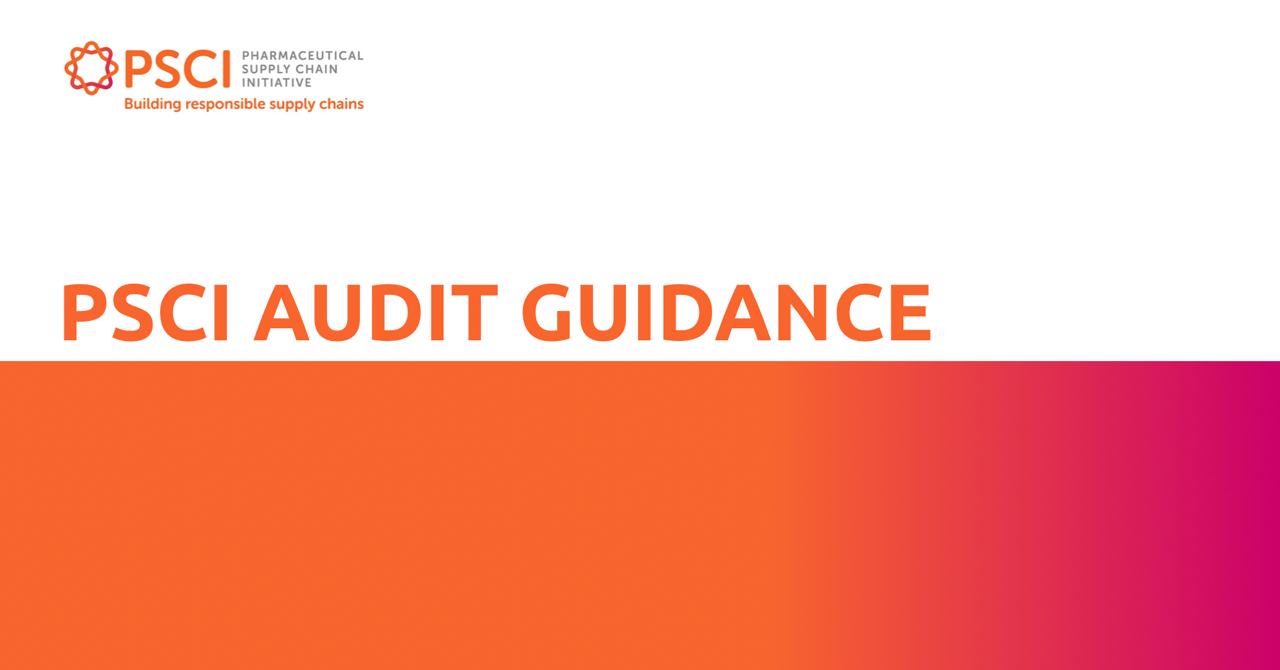 Document
This document is designed to be used by PSCI members, audit contractors and suppliers. It provides a detailed overview of the audit process and corresponding roles and responsibilities at each stage of the process.
Version 7, December 2021
Updated to reflect changes to Supplier Categorisation, classification of findings only as critical/major/minor (and added link to finding classification guidance document) and remove reference to the now withdrawn OHSAS 18001.